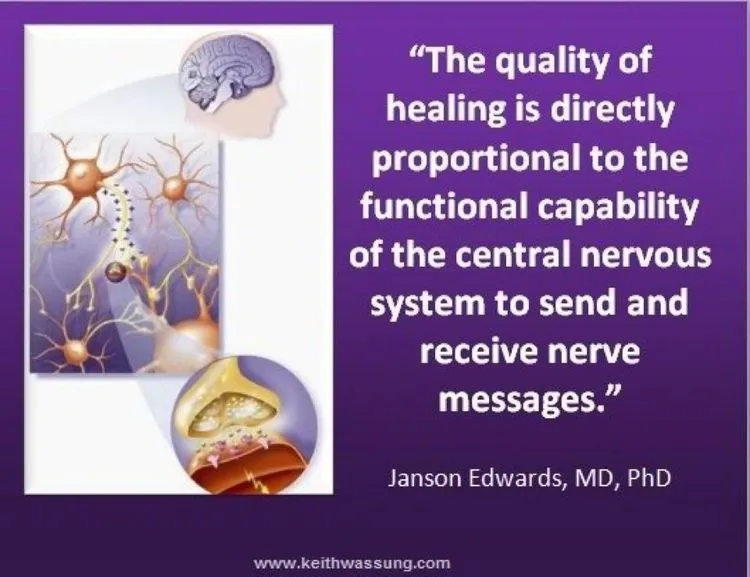 How Does Chiropractic Work?
Everybody knows that if something is not built right, it won't work right.
Chiropractic is based on the idea of gently correcting certain structural and postural stresses and imbalances in an effort to allow our body to heal itself. For this to happen the network of nerves signals from your brain, down your spinal cord, to the network of nerves to the rest of your body must be allowed to flow freely without any interruption. Only chiropractors are specially educated and trained to remove these interruptions or misalignment and help your body to perform painlessly as it was meant to. The correction of these misalignment's is called a "chiropractic adjustment".
If you've ever been in a car accident, played sports, worked manual labor, are out of shape, sit most of the time, over exercised or fell down or just bumped into something too hard, it's very possible that you are suffering a pain or discomfort from a misalignment of your joints, what we chiropractors call a "subluxation".
While there are many potential mechanical or structural causes for misalignment, there are also chemical reasons. For instance, if you smoke or drink excessively or have a poor diet, the chemical issues in your body can eventually cause enough stress and imbalance to cause misalignment's to occur.
Allow me to examine you to see if I think I can can get you back on track nutritionally and/or structurally to restore your health and vitality.